About Martha Becker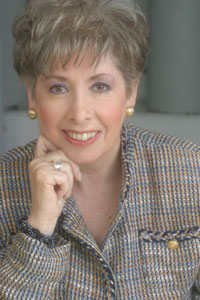 Martha Becker founded Management Development Plus (MDP) in 1996. Prior to then, she worked for a variety of health, education and human service organizations, initially as a psychologist, later as an administrator and finally as an organizational development specialist. Her observation that so many supervisors and managers were hired or promoted from non-management positions with little or no management training was the impetus for starting a consulting firm, focusing on management training and professional and program development.
In addition to training in organizational development, Martha has graduate degrees in public administration (specializing in health care administration) and psychology. She is also a New York State certified school psychologist. To maintain her clinical interests, she provides clinical consultation and training to programs serving families and children. She was a crisis counselor for a provider of Project Liberty services, the Federal and State collaborative effort to address the needs of individuals and families directly and indirectly affected by 9/11.
Her combination of consulting, management and clinical experience is an asset in her ability to address both management and interpersonal issues. To put it simply, she helps organizations and individuals function better. Martha's belief is that we can all flourish professionally and personally if we have the opportunity to provide ourselves and others with a less stressful working and personal environment. It was this belief that led her to develop a program and private practice in stress management.
Martha was also on the Board of Directors of two community based organizations and on the Health Advisory Committee of two Head Start Programs. She is a former member of the health and human services committee of one of Manhattan's community boards.
Martha's current professional affiliations include:
American Psychological Association (APA)
Click here to read Martha's resume. (PDF)